Reverend Gary's Dudeist Website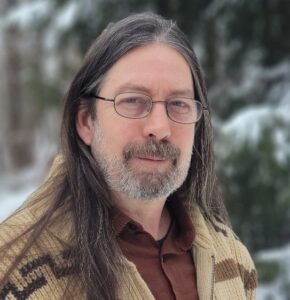 The Limber Mind is a Dudeism adjacent website and blog for the Reverend Gary M Silvia, AKA the Shipping Dude. This is a place where Rev. Gary can share some of his creative works, observations, and opinions about all things Dudeist. This is a work in progress, so there may be some rough edges, but we have teams working in shifts to make improvements as quick as we can. Check back often, we will be adding new content as we create it.
Rev. Gary has been ordained since 2010 and has been working for The Church of the Latter-Day Dude since 2015, primarily as the Shipping Dude. He is also the Minister of Public Relations, and helps Dudeist practitioners all over the world sort out any issues they have with their ordinations. He is proud to have helped thousands of Dudeists get their important papers in order so they could perform weddings. Author of The Incomplete Dudeist Priest's Handbook, and owner of The Limber Mind, Rev. Gary believes the more people who even just hear about Dudeism, the better things could be for all of us.
Our mission is to spread the wisdom of the Dude by creating cool Dudeist content. We are crafting videos and other media that explore Dudeism as a religion, philosophy, and a lifestyle. Your help can give us the resources needed to achieve our goal of perpetuating the Dudeist concept of abiding. We hope that our Dudeist works will help foster a groovy, more ethical, and abiding world for all the sinners out there.